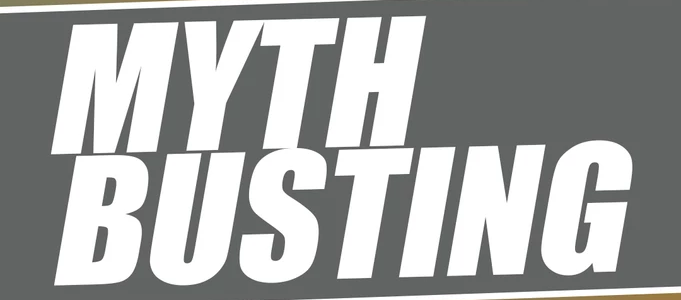 The reasons for any misconceptions around telematics are mostly due to a misunderstanding of the product. Common vehicle tracking myths range from how the devices "monitor" vehicles and drivers, to what the capabilities are, to its costliness to businesses.
Here are the top 5 telematics myths:
1. Telematics Means Big Brother Is Watching
Telematics tracks information about a vehicle and how you use it. With vehicle telematics, there are tiers of the technology depending on the need of the business. It ranges from a simple GPS tracker that will just tell you where a vehicle is located, all the way to a robust telematics system that allows you to monitor vehicle health, manage productivity, improve fuel efficiency, stay compliant with government regulations, and keep drivers safe.
The vast majority of fleet managers aren't interested in and don't have time to watch each driver minute by minute. This is especially true for large fleets that might have hundreds or thousands of drivers. They are more concerned with using telematics data to help meet company goals, such as reducing fuel costs or minimizing the number of accidents. In fact, some companies use telematics data to score and reward safe and fuel efficient driving performance — not just bad.
2. A Telematics Device Will Interfere With Performance of the Car or Void the Warranty
In the U.S., the Moss Magnuson Warranty Act of 1975 specifically prohibits manufacturers from voiding the warranty due to aftermarket additions to the vehicle. So, as long as proof of defect can be attributed to the car manufacturer, then your warranty is valid and enforceable regardless of whether or not you attached an aftermarket part. Plus, the device is in no way changing the vehicle mechanically — think of it more as an engine data viewer and translator. It can see engine performance information and send that information back in a tangible way for use as business intelligence.
3. Drivers Will Lose Driving Time
It's common to believe that telematics will require more effort and input from your drivers because they'll have to play with the device or log information. That's not true. When a driver turns on the ignition, a device automatically starts collecting and transmitting data as needed. The only situation where a telematics device will require driver input is when the device is being used as an electronic logging device (ELD). And in that case, the system is replacing a paper log system, so the opposite is true with ELDs.
4. Telematics Track Dots On a Map
The terms telematics and GPS devices are often used interchangeably, which has led to the common assumption that telematics places "dots on a map." While a telematics device has GPS tracking capabilities, this represents the technology in its simplest form. A telematics device allows you to track information like a driver's speed, idle time, hard braking, and more. You can use it to optimize your fleet and reduce costs, keep vehicles on a regular preventive maintenance schedule, predict battery failure ahead of time, make fuel tax reporting a breeze and more.
5. Telematics Is Too Expensive
"Telematics is going to cost me thousands of dollars to implement," is something we hear often from smaller businesses. Depending on fleet size, your needs, and the vendor you select, telematics can be as expensive as $1,000 per month for an enterprise-sized corporation or as affordable as $15 a month for a small business.
When looking at a telematics solution, you will have to compare hardware, software, and installation costs. Advantage Asset Tracking offers a variety of different data plans depending on what the fleet is ready to manage, plus a seasonal plan. Additionally, a telematics device should be thought of as an investment, not an expense, and the ROI should be considered, such as how a company recoups the cost of the service by using the software to tackle goals such as reducing fuel use and lowering maintenance costs.