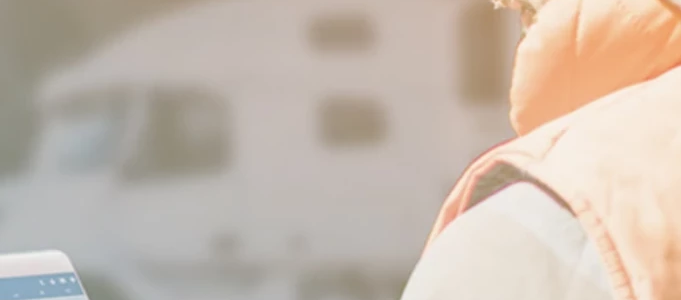 For the better part of two decades, telematics has grown and evolved to add new technology around a fleet's core functions. The addition of cameras, sensors, trackers all have improved this functionality to the point where they are "table stakes" to run a fleet at the highest level.
So the question now is: What is next? What will drive actual new innovation in an enterprise via the fleet?
The next innovations in telematics
While innovations such as video cameras, a stronger sensor, or embedded hardware may improve the functionality of the fleet itself, they won't really disrupt how we view things and understand them.
Telematics has reached an inflection point. For the fleet to contribute more value to the overall organization, we must begin to really understand the data from the fleet, and more importantly how to share this information beyond the fleet managers into the greater organization.
Enterprise software
Companies literally spend hundreds of millions of dollars on their internal software platforms. They are the lifeblood of the company. SAP, Oracle, Salesforce, Workday, Google, Microsoft, and Coupa, are some of the largest platforms in the world for running global businesses. The fleet is one of the most compelling places in the supply chain to improve and drive innovation.
For companies to take the next step in process improvement, the fleet must share information seamlessly so decision makers in the entire organization have access to the data the fleet produces and can continue to innovate using it to make key decisions.
Integration of fleet data to benefit teams throughout enterprise
Don't let fleet data stay in a silo, mostly unused by teams that could drive real value from it. Consider what else could be done by taking the data from the fleet into the company's enterprise software stack:
HR can create an accurate record of who the best drivers are, ensure they are rewarded and compensated so they don't leave, as well create an accurate legal record of the drivers who are putting the company at risk to reduce any sort of legal liability when terminating a driver for cause.

Fleet costing and financial performance into the ERP system for the finance team to benchmark performance against global standards and monitor the progress of cost saving programs.

Determine what impact will adding electric vehicles have on carbon emissions to the CSO.

Direct digital twin location data from the fleet flowing into the supply chain software.

Funnel alerts on required components about to fail into the procurement software so they can proactively be ordered.

Implement fraud detection into the expense management software if employees are abusing fuel cards for personal use.

Link sales team's customer visits into the CRM based on vehicle stops at stored addresses in the software….etc.