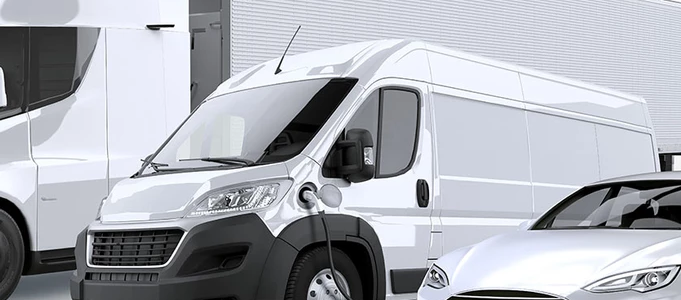 In our last blog post about converting conventional fleets into electric vehicles (EVs) we learned that many fleets are made up of a wide range of vehicle types with varying duty cycles, making it challenging to identify the vehicles that could be substituted. Fortunately, Geotab's EV Suitability Assessment (EVSA) tool allows users to analyze the historical data of their fleet vehicles to isolate the vehicles that could potentially be swapped out for EVs.
It's important to note that you don't need to be all in or out with EVs when exploring a fleet transition. Using a phased approach that utilizes pure battery powered vehicles as well as plug-in hybrid electric vehicles (PHEVs) will make the process feel much more achievable and allow for a controlled rollout that mitigates disruptions.
Determining which fleet vehicles can be electrified and acquiring suitable replacements is a big first step, and the start of a transformative journey that will strengthen teamwork and boost your organization's public image. Geotab has a number of ways that can help fleet managers optimize EV performance. Some of the key beneficial features include:
Plug-in reminders: Users can create rules so that if a vehicle enters an area with a charging station available when their EV is below a certain charge, they can receive a reminder or audible alert in the cab of the vehicle instructing them to plug-in and charge up. Conversely, if drivers are exiting an area where there are charging stations available, they can be notified to ensure they plan accordingly.
Charge statuses: Fleet managers can view the real time charge level of their EVs and if any of them are currently charging on the map view. EVs can be listed out with the charge level in descending order so fleet managers can easily hone in on vehicles with a low charge and reach out to the driver.
Charging summaries: Reports are an important tool for managers to gauge how their fleets are doing. The Geotab database can customize EV data for reports as it does with other collected data and will provide some standardized reports to help recap charging events, or lack thereof. Geofenced zones and vehicles movement can be utilized to ensure EVs are being charged whenever possible and flag events where charging opportunities were missed in a EV Charging Report. This can be a valuable coaching tool to help drivers adjust to the new process.
Live Alerts Dashboard: Ideally, fleet managers should have the opportunity to anticipate issues before they arise. Geotab's Live Alerts Dashboard displays the current charge state of electrified fleet vehicles that can be displayed on a screen in a common area so that everyone on the team knows what they're working with at the start of the day.
Are you interested in fleet electrification?
Stay tuned for our next blog on the topic or get in touch with Advantage Asset Tracking today to learn how you can make the transition to an EV fleet!