An integration designed to help clients increase productivity, decrease costs, and improve compliance across all areas of their fleet operation.
Chevin's enterprise-level FMIS, FleetWave, is an easy-to-use, web-based application designed to help simplify the end-to-end management and automation of all your vehicles, equipment, and assets. This award-winning software is designed to bring separate asset-related data together in a single location and present it in formats that enable quick, easy and actionable interpretation.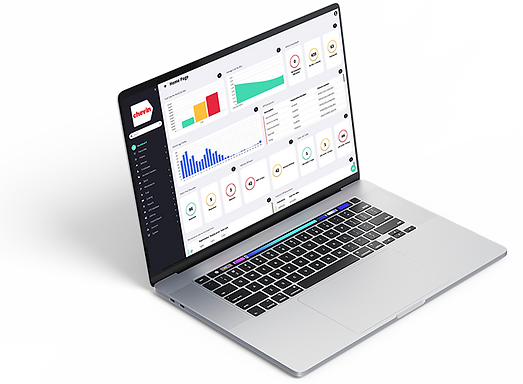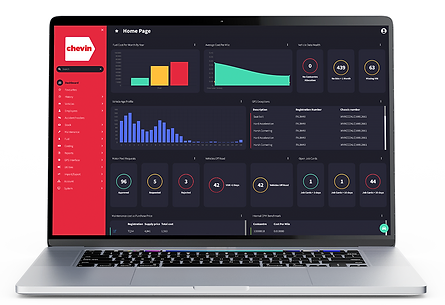 FleetWave Integration
FleetWave easily integrates with Geotab's telematics solution to help streamline organizational processes, tackle inefficiencies, and improve performance by heightening visibility of equipment, vehicles and other assets, as well as improve your processes, reduce costs, increase compliance, mitigate risks, and much more.
The fleet management industry is rapidly changing with an increased demand to monitor compliance, identify total cost of ownership, adopt a more sustainable fleet, and adopt new technologies such as live vehicle data, autonomous and mobility. All this requires simplified intelligence and a platform to make the right decisions.
ADVANTAGE ONE is Chevin's Prefered Geotab Provider
With 10+ years of successful Geotab telematics implementation, ADVANTAGE ONE is now Chevin's preferred Geotab reseller. As your partner, ADVANTAGE ONE will enable for you a bidirectional integration solution that links inbound Geotab telematics data points into FleetWave.
Unlike everybody else in the market, our solution also offers an outbound interface that renders your Fleetwave software as the master record that automatically synchronizes with your Geotab data.
Simply put, when you create or manage assets in Fleetwave it will automatically manage those assets in Geotab giving you the ability to save valuable time linking real time data to other fleet data points and generating meaningful key performance indicators (KPI) and reports so decision makers can best manage their fleets.
Geotab's bilateral integration with FleetWave provides: 

ACTIONABLE INSIGHTS
Create and view analytics, predict trends and generate graphical reports in real-time. So you can make informed decisions, overcome challenges, and act fast to seize opportunities.

CREATE BESPOKE REPORTS
Make it easy for your people to get the details they need, with dashboards that can be tailored to the individual user, job role, departments and more.

FAULT CODES
Geotab collects and responds to common status information in your vehicle. This includes engine RPM, engine light, seatbelt, odometer, engine hours, emissions, vehicle identification number (VIN), and vehicle battery voltage.

Stay organised, efficient, and compliant with automated dashboard reminders every step of the way. From calendar alerts, to maintenance prompts and driver licence checks.

Use every asset more efficiently with real-time KPI tracking and analysis. This helps you see where you can rapidly reduce costs and get a return on investment. Plus, power-up your productivity and offer customers new services.

Keep everyone connected and informed on their phones, laptops or tablets. And put the information they need in reach.

Keep virtual paperwork in order: input and manage orders; capture and store relevant information and documents, such as contracts, photos, driver profiles and technical specs.

Grant secure access to colleagues when you need to, so they can get information, record activities and upload documents that you can share, reducing the amount of admin you all need to do.

Monitor drivers, vehicles, workshops and more – from one place – giving you total visibility and greater control over your whole fleet and assets.
WHAT OUR CUSTOMERS THINK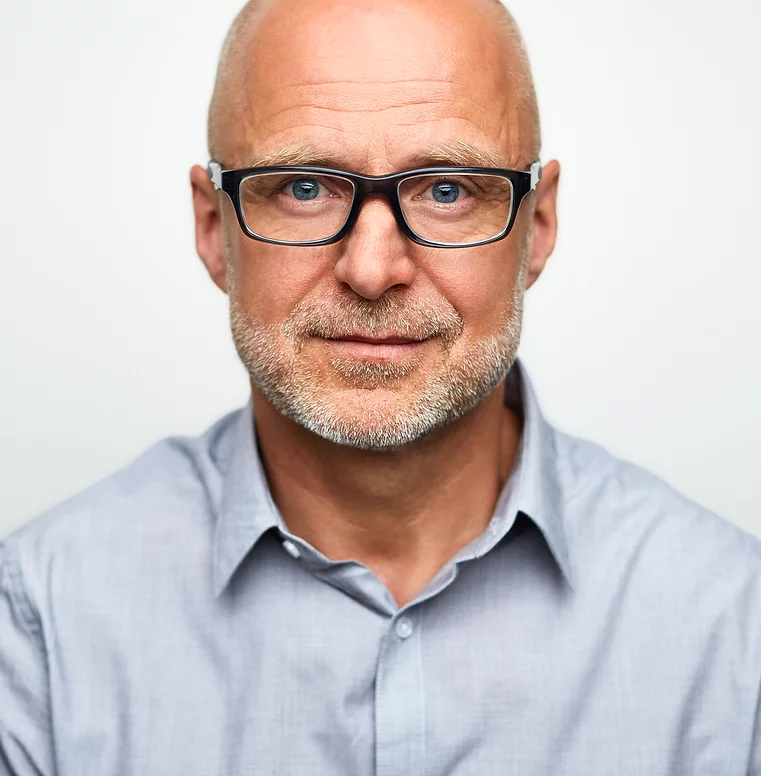 Operating a diverse public sector fleet in the current economic climate continues to be challenging. FleetWave has been an enabler and a catalyst for change and we look forward to seeing what further changes we can develop together.
Sean Adams,
Corporate Fleet Manager, Dorset County Council
Simplify business-critical processes
Through the combined power of Chevin and Geotab in the form of a bilateral integration, ADVANTAGE ONE will bring to you the performance of a fleet management information system that you've been asking for.
With 10+ years of successful Geotab telematics implementation and Chevin's preferred vendor status, we are the ideal partner that gives you the best-in-class, hands-on level of support you've been craving, along with an additional layer of resources for your fleet management efforts.