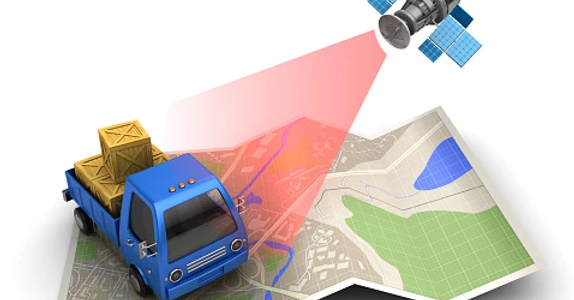 In a previous blog, we discussed some of the reasons fleet based companies hold misconceptions around GPS tracking or telematics. And while many of these myths continue to be debunked, more education is needed to address remaining objections and inform potential users of the many applicable benefits of fleet telematics
With that said, below we share and debunk other common telematics and GPS tracking myths still circulating in the industry today.
Myth: Telematics Just Tracks Dots on a Map
The terms telematics and GPS devices are often used interchangeably, which has led to the common assumption that telematics places "dots on a map." That couldn't be further from the truth.
A telematics device has GPS tracking capabilities, which many small businesses like taxi, lawn and maid services find helpful to quickly locate employees. This is telematics in its simplest form but providers, such as Geotab, have the ability to track other information like idle time or hard braking.
Could your organization benefit from safe driving? What about a decrease in fuel costs? A telematics device allows you to track information like a driver's speed, idle time, hard braking, and more. You can use it to optimize your fleet and reduce costs, keep vehicles on a regular preventive maintenance schedule, predict battery failure ahead of time, make fuel tax reporting a breeze and more.
Telematics can generate fleet management reports to help in future route and schedule planning, which can help reduce gas costs and vehicle wear-and-tear. That also means less shop downtime, less paperwork, and less time and money spent on managing your fleet. The best part is you can get a return on your investment pretty quickly.
Myth: Telematics Is Too Expensive
"Telematics is going to cost me thousands of dollars to implement," is something we hear often from smaller businesses. Depending on fleet size, your needs, and the vendor you select, telematics can be as expensive as $1,000 per month for an enterprise-sized corporation or as affordable as $15 a month for a small business.
When looking at a telematics solution, you will have to compare vendors on hardware, software, and installation costs. Advantage Asset Tracking offers a variety of different data plans depending on what the fleet is ready to manage. Secondly, a telematics device should be thought of as an investment, not an expense, and the ROI should be considered, such as how you're recouping the cost of the service by using the software to tackle goals such as reducing fuel use and lowering maintenance costs.
Myth: My company is too small to use telematics
Operations of any size can benefit from a telematics device.
For example, a small cleaning company with three or four vehicles could benefit from GPS tracking. If an employee is at a work site and ran out of a certain cleaner, the operations manager or owner could send them to the location of the other cleaners instead of the office, if it means a shorter distance to go.
Or say a customer calls asking when a driver will arrive, and without disturbing the driver, the owner can give a near-exact time the driver will arrive based on where they are on the route.
That same company could track how its employees use the vehicles. Maybe you give your employees a gas card and think they might be using the card to buy gas for their personal vehicles or their friends. When a card is used at a gas station, it will record where the device is at that time. If the data shows the car is 20 miles from where the card was swiped, then you know the driver is using the card inappropriately.
We Are Here to Help
The fleet management industry has come a long way with telematics technology accelerating the speed of how it has advanced in the past 10 years. With all this rapid change, you may have lots of questions. Contact us if you have any questions related to telematics.