Smart dash cams offer a big return on investment to fleets of all sizes.
Choosing the right mobile video solution for your fleet is easier than ever. Advantage Asset Tracking has free-standing and Geotab integrated camera solutions to meet all needs. Count on our dedicated team to work with you to find the best solution at the right price.
BENEFITS OF AI DASH CAMERAS
BETTER DRIVER RISK MANAGEMENT
The best Driver Risk Management (DRM) programs now incorporate event video to isolate the root causes of driving behavior and provide better coaching during training sessions. Telematics data identifies good and bad driving based on data points like speed, hard turning, acceleration and others.
Video then isolates the specific driving habits that cause the risky behaviors. Are harsh braking events caused by following too close or by distracted driving? Video also motivates better in-cab performance, dramatically reducing the frequency and severity of critical incidents.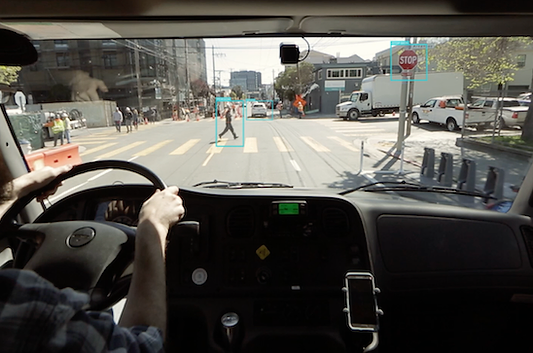 ACCIDENT MANAGEMENT
Timely video evidence of critical incidents and accidents, called "first notification of loss (FNOL)" by insurers, helps exonerate drivers and fleet directors in personal injury cases, and criminal or regulatory prosecutions. Even when the driver is at fault, FNOL reduces the cost of insurance processing and payouts by up to 40%, keeping your premiums in check.
OPERATIONAL EFFECTIVENESS
The real-time situational awareness provided by an in car video system helps refine operations, improve customer relations and increase profitability.
Did complications at the customer site impede delivery? Was the driver off-route for personal or professional reasons? Are road, weather, traffic or other route conditions impacting fuel consumption and vehicle wear and tear?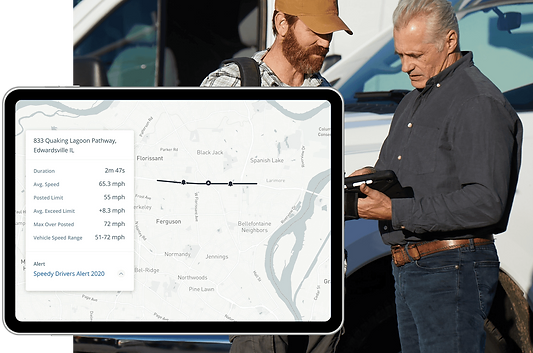 IN-CAB SAFETY
According to the U.S. Department of Labor, "Every 12 minutes someone dies in a motor vehicle crash, every 10 seconds an injury occurs and every 5 seconds a crash occurs. Work-related vehicle incidents can be very costly to employers and drivers. In-cab monitoring can help employers reduce risk and keep drivers and passengers safe.