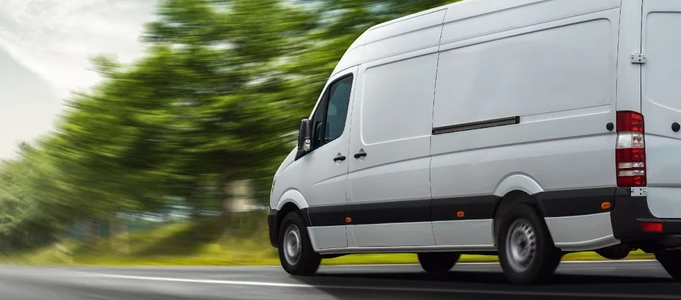 Most of the EVs being used by fleets today are in the light-duty and passenger classes, with a notable exception being transit buses. This is primarily a result of the fact that the existing models are suited for their use. Most newer BEVs have an effective range between 200-300 miles, which means they can handle a majority of daily driving needs on a single charge across all major cities in the United States and Canada. And with improvements to charging technology, these EVs can be fully charged overnight and will be ready for use the next day.
The area seeing the most growth right now is the light- to medium-duty sectors, specifically in industries like last-mile delivery. With high utilization and predictable shorter-distance routes, EVs appear to be a natural fit. Fully electric delivery vans are being used by some of the largest commercial fleets around the world.
Amazon ordered 100,000 electric delivery vans to be deployed between 2021 and 2024

DHL's "Green Fleet" expansion is a part of their goal to have zero-emissions logistics by 2050

UPS will be adding 2,000 EVs per year to their fleet beginning this year, 2022
These are just some of the larger companies who have embraced electrification and many more have made commitments to completely transition away from internal combustion engine (ICE) vehicles over the next decade. The last remaining industry to explore is heavy-duty. Overall, EV adoption has been slower with heavy-duty vehicles and different industries are seeing different levels of success. As an example, long-haul delivery is still in the early stages of electrification due to challenges related to carrying capacity and range. However, even in the heavy-duty trucking market several vehicle options exist, they are currently being used for regional haul and yard trucks.
Additionally, electric transit and school buses have made significant headway and there are currently over half a million electric buses in circulation. Even though it may currently be behind in terms of adoption, the heavy-duty transportation industry is becoming a focus of regulatory action as it is a significant contributor of greenhouse gas emissions. For a complete roadmap on how to transition to EVs in 2022, contact us for an Electric Vehicle Suitability Assessment (ESVA) today.