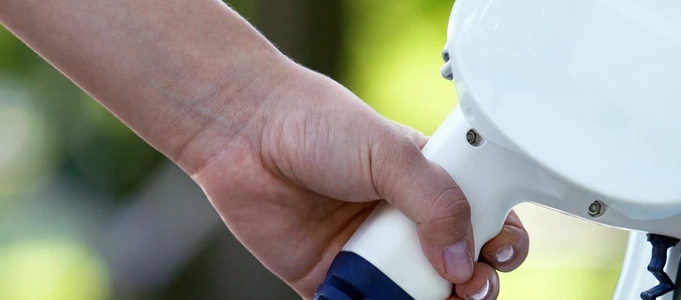 Our most recent blog posts focused on the electrification of today's commercial fleets, a very trending topic in the world of fleets today. While the potential of minimizing CO2 emissions that impact the environment is enough of an incentive for fleet managers to make the conversion to EVs, the reality is that cost and operational capability challenges still impede them from making EVs suitable replacements for their internal combustion engine (ICE) vehicles.
In our first blog we talked about Geotab's EV Suitability Assessment (EVSA) tool which allows users to analyze the historical data of their fleet vehicles to isolate the vehicles that could potentially be swapped out for EVs. In today's blog post we cover the last consideration that should be made by fleet managers when exploring the question of whether their fleet can go electric.
Savings on fuel vs electric charging
Fleet managers should be aware that EV deployment and support will be an ongoing effort requiring synergy and buy-in from every level of their organization. They will need to collaborate with drivers to identify best practices that will work for everyone as well as keep their colleagues up to speed on the progress being made.
The most common questions fleets managers will likely get from their partners regarding EVs are going to be related to costs and return on investment (ROI). The best metrics to point to will depend on the objectives and timelines their company established at the outset, but a common short-term example to look at is savings on fuel vs electric charging. Geotab's Fuel and EV Energy Usage Report will summarize the fleet's fuel and electricity usage in one report for seamless analysis. The report will default to showing EV energy economy in MPG-e (miles per gallon equivalent) for easy comparison across EV and ICE vehicles. There are also a variety of measurements to choose from, such as Km/kWh, depending on preference.
Benefits of electrification
The learning curve may be steep, and changing habits may be difficult at first, but as long as the mission is clearly defined at the outset, and everyone on the team understands their important role, the benefits of electrification will soon start to outweigh the growing pains. Utilizing EVs puts a fleet on the forefront of a revolutionary change that will improve the business's bottom line in the long run and dramatically enhance the brand's image immediately.
In our post series on fleet electrification we have just scratched the surface of some of the ways Geotab is enabling fleets to embrace the new wave of EV technology that will continue to grow rapidly. Geotab will continue to collaborate with EV manufactures and introduce new features as part of the commitment to be a world leader in EV telematics service and support.
Are you interested in fleet electrification? Get in touch with Advantage Asset Tracking today to learn how you can make the transition to an EV fleet!