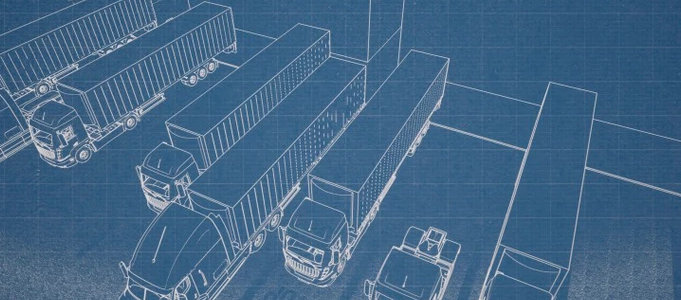 The 2020 Commercial Fleet Telematics and Data Analytics report, a series of forward-looking fleet technology publications from Escalent's Fleet Advisory Hub, reveals that just 15% of fleets surveyed have adopted telematics solutions—primarily due to regulations (such as with trucking and transportation in response to Electronic Logging Devices mandates) or larger fleets looking to leverage economies of scale for increased return on their investments.
While the report shows a low market penetration, close to half (44%) of fleet decision-makers are actively shopping for telematics solutions—including 55% of those leading operations with 6–50 vehicles. Many decision-makers who have not yet adopted a solution are considering how to prepare their business for integration. The relatively low rate of adoption, in conjunction with a comparatively high rate of active shoppers and a general openness to the technology, reveals a market poised to explode.
Importance of Telematics Increases with Experience
Exhibiting value is key to driving adoption. Recognition of the importance of telematics' role in managing the business nearly triples when knowledge of telematics solutions improves. Remarkably, 90% of fleet leaders with hands-on telematics experience rate the technology as "extremely important" or "somewhat important" to managing their business, according to the report. That's an excellent sign that bodes well for the future of the market as long as providers bridge the experience gap and find ways to demonstrate the value of their products, both before and during implementation.
How We are Making a Difference
Advantage Asset Tracking has found bold and innovative ways to connect and communicate with prospective adopters. We capitalize on growth opportunities in this space by demonstrating our commitment to the success of our customers' business. We strive to be excellent educators when describing specific features and work hard to establish personal relationships that allow us to evolve into a trusted advisor role. Our tangible use cases and coaching offer decision makers with evidence of how a data-driven management model can increase ROI the longer they stick with a telematics solution.