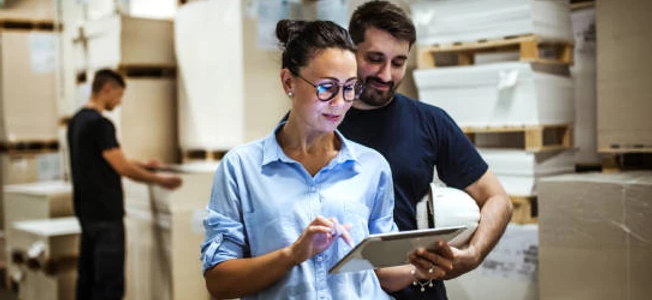 Modern-day automotive vehicles are increasingly relying on advanced technology to deliver an exceptional driving experience along with innovative safety and mobility features. But with the unprecedented global semiconductor chip shortage currently taking place, nearly every industry, including businesses and government agencies dependent on the technology for their fleets' everyday operations, is really feeling the pain.
One way the shortage is due to seriously impact business and government fleets is by restricting availability of new vehicles until supplies bounce back. For government agencies alone, this creates a real problem as the 1.2 million vehicles in operation since the end of 2019 will likely need to be replaced in the coming months.
What the Shortage Means to Vehicle Replacement Cycles
Because of the shutdown, fleet orders for the 2021 model year have been cut off much earlier than normal. As a result, businesses and government agencies that are currently looking to replace or add vehicles to their fleets are finding it increasingly difficult to do so.
While fleet managers may want to consider waiting until the 2022 model year to replace their vehicles, the threat of production constraints will continue to exist unless the chip shortage situation improves.
As managers wait for new vehicles to become available, they will find themselves forced to extend the service life of existing vehicles until the shortage has been resolved. Necessary maintenance is likely to become mandatory to ensure fleets are able to continue running safely throughout the upcoming winter months without any interruption.
Using Telematics to Improve Maintenance
While the maintenance needed to get a vehicle back on the road can be expensive, every fleet manager knows its importance especially if it means preventing or delaying a vehicle's replacement. Fortunately, a telematics solution can help keep fleets in ideal shape, as well as take away some of the monitoring and reporting burdens from drivers. Geotoab's telematics solution provides raw fault data pulled from its API platform and translates it into detailed instructions. This makes it easier to understand faults and help prioritize repairs. Many areas inspected regularly include, but are not limited to, brakes, tires, windshield, battery life, air filter, and fluids.
Advanced fleet management software that is equipped with GPS tracking technology can also monitor fuel usage and mileage. This type of monitoring can indicate how long a vehicle has been operating and will alert fleet managers when maintenance is needed or upcoming. Using data as a guide helps boost productivity and serves as a warning system before maintenance issues become a real problem. Not only does telematics help improve vehicle health, it also improves the accuracy of preventive maintenance, resulting in lower costs down the road.
Beyond its safety related benefits, video telematics can provide fleet managers with data and insights needed to identify habits or issues that may affect the maintenance of their vehicles. Risky driving behaviors can increase wear-and-tear on a vehicle, including accelerating too quickly, hard braking, speeding, or hitting curbs. By identifying and then reducing these types of behaviors, fleets can increase the longevity of their brakes, transmissions, tires, and suspension parts. Ultimately, telematics solutions can make a big difference in overall maintenance efforts at a time where vehicle replacement is becoming more of a challenge.
Making Telematics Work for You
When first implementing telematics to enhance a company's fleet maintenance efforts, some fleet managers may face challenges they should account for so no time is lost while getting the system to work for them.
One of these challenges is a lack of knowledge and understanding of the data provided. Having access to data can be helpful but only if you know how to utilize it properly. Under these circumstances, it becomes critical for managers to work closely with their telematics providers who will make sure they maximize their fleet data by offering the support needed to understand how to best utilize it to improve their fleet's efforts.