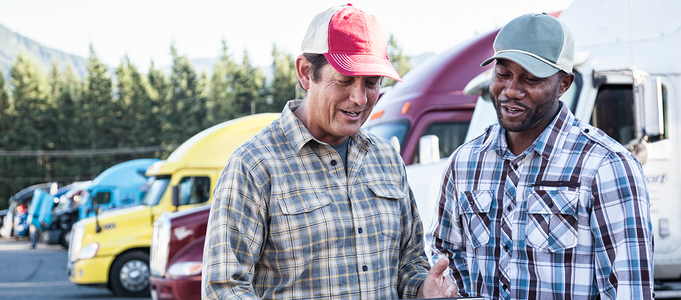 BuyMax Alliance has partnered with Advantage Asset Tracking to deliver big-time savings on the world's leading Fleet GPS Tracking solution powered by Geotab Telematics.
BuyMax Alliance is the purchasing arm for independent HVAC, plumbing, electrical, and roofing contractors who benefit from the buying power of over 1,200 contractors today. By leveraging the negotiating strength of over $3 billion in consolidated sales, BuyMax Alliance is able to secure pricing from national vendors such as, Advantage Asset Tracking a Geotab provider, that offer substantial discounts on your business purchases.
This partnership brings the savings to you.
BuyMax Fleet Solutions is a flexible discounted one-stop shop for all your fleet needs.
Businesses can use any services as much or as little as they want, from full fleet management to just one-time use, all services are available for you. Whether your business has 1 person or 20,000 people; BuyMax Fleet Solutions offer scalability for all. Using your Alliance member number, you can tap into savings through the convenience of your office computer or telephone.
As a fleet manager, you have a lot to manage all the time. From growing your business to keeping customers happy, you are always on the lookout for tools and services that make your job easier. We are happy to share that with this partnership Advantage Asset Tracking can offer you an incredible discount on Geotab Pro Plus, the world's leading fleet GPS tracking solution.
What are the benefits of Geotab Pro Plus?
The simple plug-and-play hardware allows for easy deployment to provide insights that will empower your business to be more efficient and improve your customer experience. From Check Engine Light Alerts and Accident-detection/reconstruction, to Fuel Theft Alerts and Dispatching. The Geotab solution provides valuable and reliable fleet insights to help grow your business. Through the BuyMax Alliance, this program allows you to utilize the Geotab solution at a price point, normally reserved for fleets with thousands of vehicles.
Contact our team at info@advtracking.net to get your savings today!