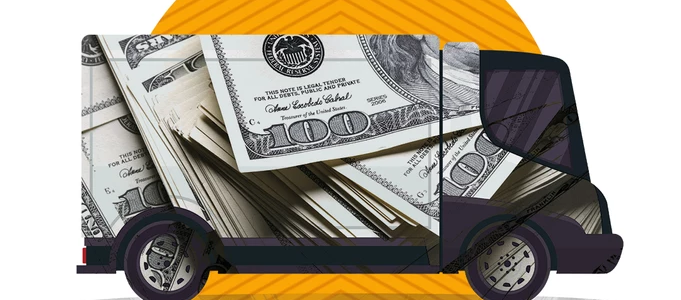 Until recently, the majority of EVs on the market were compact to mid-size passenger vehicles that did not have the carrying capacity or the electric range capabilities required for many fleet applications, presenting a hurdle for fleets considering electrification. The market has mostly caught up with the demand and this problem has largely been addressed, or will be in the near future.
There are numerous long-range EVs available that have an effective range over 300 miles on a single charge and this will only continue to improve as battery technology advances. This, in combination with an ever-improving network of charging stations, means that "range anxiety" should no longer be a concern.
As for vehicle offerings, a wide variety of Class 2 to 5 EVs are currently available with a number of additional delivery vans and pickup trucks on the horizon. With electric vans boasting payload capacities up to 6,000 lbs and trucks that are able to tow more than 11,000 lbs, there will soon be an EV that suits every fleet's particular needs.
It is clear that many of the largest players in the last mile industry have moved past any hesitations when it comes to electrification. By committing millions of dollars, and purchasing thousands of vehicles, they are sending a strong message – it's time to start transitioning to EVs.
Start planning your EV adoption strategy
Last mile delivery may have been one of the first industries to embrace EVs, but now we're ready to start talking with other fleets to begin their fleet electrification journey. With regulations and sustainability goals fast approaching, it is critical that fleets begin to create strategies for incorporating EVs. The hard part is learning where to start right?
Finding suitable vehicles and building out charging infrastructure can be a time consuming task. Fortunately, Geotab has created a number of tools and assets that we can use to help fleet managers with this transition. More importantly once EVs have been incorporated into your fleet our team backed by Geotab continues to provide on-going insights and support. With official support of over 100 EV makes and models, Geotab is the strongest telematics provider in the EV space.
Download The Essential Guide to Fleet Electrification to start your journey.