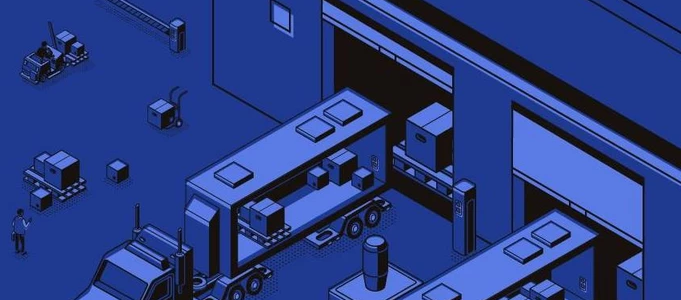 Technology has affected everything we do, from how we consume media, to how we purchase and receive goods, to how we stay connected when physically apart. It's no surprise, then, that a key component of the American economy (the movement of goods, materials and other freight) has also adopted the use of technology to remain competitive, ensure efficiency and increase profits. Today, supply chain companies of all sizes are turning to transportation management systems (TMS) to save money, streamline logistics operations and improve customer satisfaction.
How To Select the Right TMS for You?
Selecting the best TMS for your business does not need to be hard. Basically, you will need to start by analyzing three things: your business operations, your goals and the TMS marketplace. When it comes to your business, examine how your company best operates and how it could most efficiently leverage a transportation management system. Having a complete understanding of how your company runs its logistics operations will give you a solid foundation to work from when selecting the right TMS.
In turn, to better understand your goals you'll need to take a close look at what type of return on investment (ROI) you expect to see from a TMS. Ask yourself, what's most important: saving time, saving money or avoiding errors? Once you have a clear picture of how your business best operates and how you'd like to enhance that with a TMS, then you are ready to look at the marketplace to begin to rule out options.
Systems that brand themselves as complete TMS solutions, but are in reality are only rate aggregators may not be able to meet your operational needs and goals. If you are looking for a place to conduct all of your logistics operations, you'll know right away that a simple solution like a rate aggregator won't work for your company. Alternatively, you may be able to eliminate other TMS solutions that require you to purchase all available features, even ones you won't use. These considerations will help you to narrow down the field quickly.
Introducing Rose Rocket TMS for Geotab ELD Users
Geotab ELD users have the advantage of being able to choose TMS options that can be easily integrated. Advantage Asset Tracking is happy to report that Rose Rocket is now integrated with Geotab ELDs to enable real-time track and trace. The Rose Rocket TMS helps manage the unique needs of most of today's trucking and other supply chain companies with one piece of software that optimizes operations from quote to profit. Rose Rocket allows companies to streamline communications between systems, enhance customer experience with shippers, and keep internal teams organized to improve service performance.
This integration allows Geotab's GPS data to be mapped to Rose Rocket's order and manifest data, allowing for three major benefits:
Internal team members can now see real-time location data for manifests and orders right from within the TMS, allowing for better planning and faster response times.

GPS data is used with geofencing technology to automatically update status on the Order or Manifest.

This information can be made available directly to customers, which means fewer phone calls and manual status updates for your team, and higher control and satisfaction for your customers.
This integration is available free of charge for companies with an existing Geotab ELD subscription. If you are a Geotab ELD users looking to (1) centralize and automate your activities, messages and documentations on all orders so no details fall through the cracks; (2) simultaneously plan and dispatch different movements on a single manifest and see status updates for on-the-fly changes; and (3) improve your customers' experience by offering their own private and secure Shipper Portal to create orders, track shipments, and upload documents, which in turn save you time, then call us today to learn how Rose Rocket can easily integrate with your Geotab software.