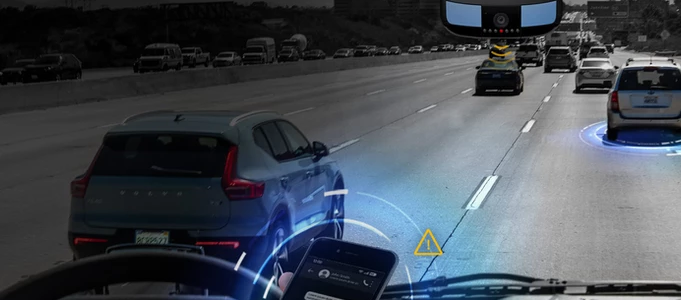 If you are like most people, as this unprecedented year comes to a close, you may be wondering "what awaits in 2021?". Perhaps you are hoping for a sudden end to the pandemic or you are anticipating that a change in our country's leadership will inspire a new wave of communal unification.
Given the impacts felt by COVID-19 and everything else that happened in 2020, fleets across industries are equally asking themselves hard questions as most were forced this year to navigate uncertainty and swiftly adapt to new ways of operating. This has led many to invest in fleet technology.
A recent industry study found that there was an increase of 8% in the number of fleets using GPS fleet tracking technology (from 64% in 2019 to 72% in 2020). An impressive 96% of fleets that used GPS fleet tracking software found it to be beneficial. Furthermore, 32% reported a positive return on investment (ROI) in just six months of implementing fleet tracking technology. Of all the technologies implemented by the survey respondents, in-cab video, with both front-facing and driver facing cameras, rose to the top.
As in many industries, economic and regulatory uncertainty adversely impacted fleet businesses with 44% reporting that increasing costs were a primary challenge to their daily fleet operations. That said, GPS fleet tracking had a positive effect in reversing this trend with an average of 8% seeing a decrease in fuel costs, 11% a reduction in accident costs and 10% decrease in labor costs.
Based on these finding and some of our own observations working with fleet managers in the transportation, services, government and construction businesses, here are the trends we are seeing for 2021:
There is no telling what's to come as many of the events of 2020 will continue to be felt into the new year. To ensure that fleet-reliant businesses continue to operate optimally and actually thrive in 2021, investing in fleet technology will be a secure way for them to protect themselves against an uncertain future.