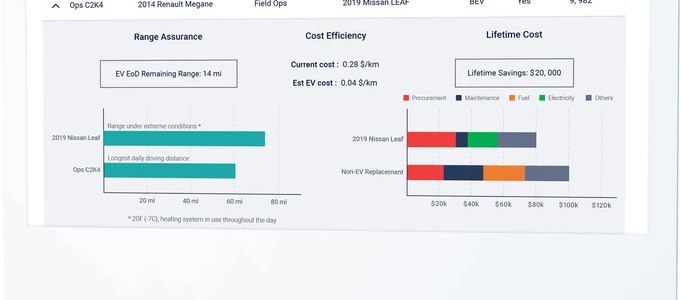 Thinking about replacing fuel cars with EVs? Find out which EVs are best suited to your fleet needs with our EVSA.
What is the EVSA?
Powered by the largest dataset for real-world EV performance, our EV Suitability Assessment offers data-driven EV recommendations to make your transition to electric as seamless as possible.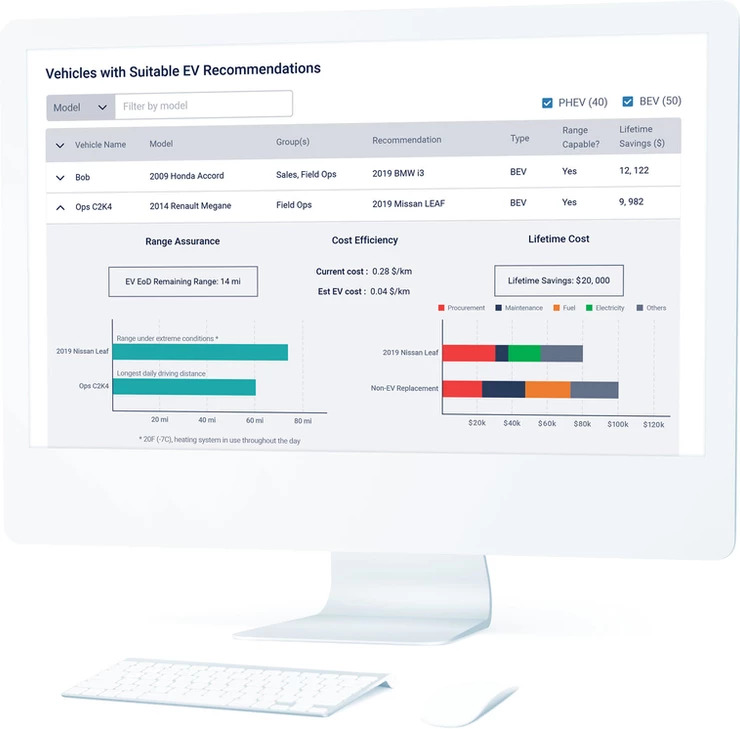 Analyze your fleet's unique driving profiles and patterns to identify the vehicles in your fleet best suited for EV replacement. Receive personalized make and model recommendations that take into consideration: EV availability in the local market, EV performance in extreme weather conditions and financials related to procuring the EVs.
Receive a fleet electrification blueprint, which analyzes the total cost of ownership and reveals the potential cost-savings of switching to EVs in your fleet.
Financial analysis
Will going electric actually save you money? If so, how much? Discover the cost-savings potential and understand the total cost of ownership when switching to EVs.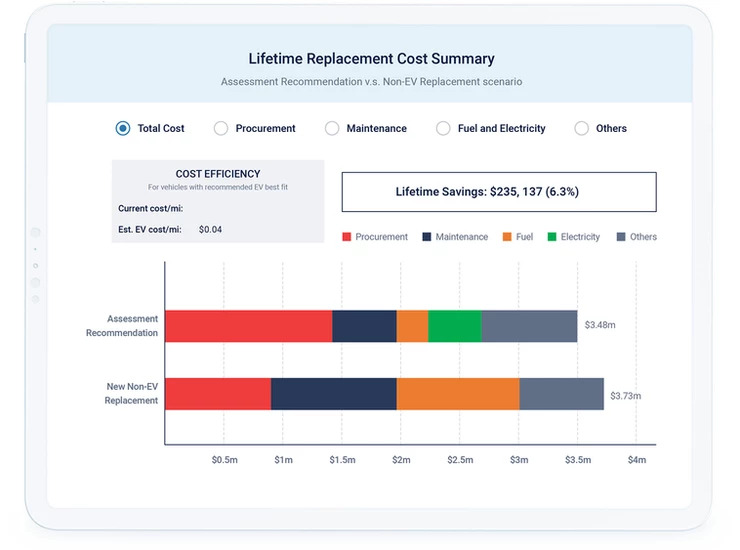 Range assurance
Silence range anxiety for good. Receive accurate EV make and model recommendations that are up for the task. This in-depth analysis, based on real-world EV performance data, checks if the battery will still cover your required range in extreme weather conditions.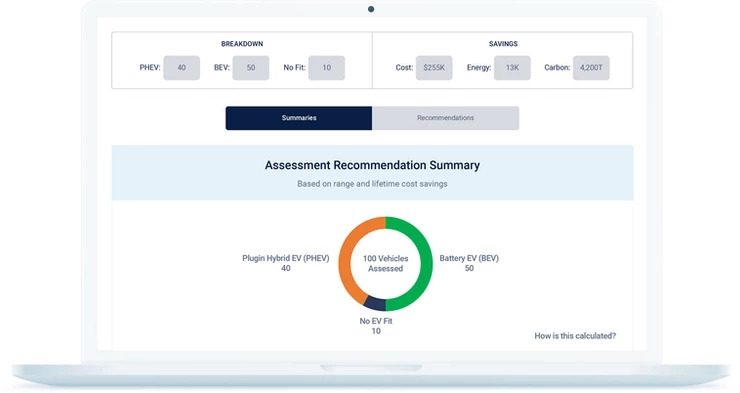 Environmental impact
Quantify the environmental benefits of switching to EVs. Find out how much your fleet's carbon emissions will go down as well as the overall reduction in fuel compared to the fleet's actual current stats.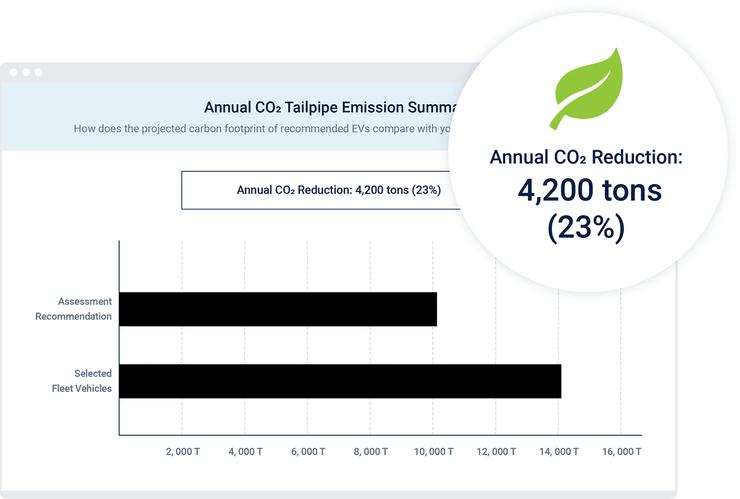 Benefits of the Geotab EV Suitability Assessment
Identify the best candidates for EV replacement based on actual driving profiles and real-world EV performance data

Learn which EVs make the most financial sense with a lifetime cost savings analysis

Understand how much your fleet can reduce CO2 emissions and fuel consumption

Ensure EVs have the range performance you require even in extreme weather conditions

Assess multiple electrification scenarios specific to your business quickly with the convenient do-it-yourself tool
Ready to electrify your fleet?
Get your free EV suitability assessment and make the switch to EVs with confidence by contacting us at info@advtracking.net