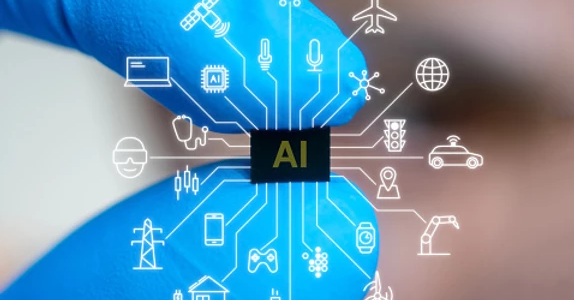 The trend among leading vehicle manufacturers — or Original Equipment Manufacturers (OEMs) — to embed telematics devices directly into new vehicle models has been in the works for some time, but now it seems to have increased in momentum given the recent semiconductor shortage. But what exactly are embedded telematics? Simply stated, it is the technology that allows connected vehicles to send and receive data to and from the internet and other internet-connected devices.
Embedded Telematics Today and in The Future
Embedded devices can process OEM-specific vehicle information and telematics data once the consumer has given consent to the manufacturer. This data can then be integrated with an online fleet management platform that standardizes the user experience, enabling owners of fleets with a variety of vehicle and connectivity types to see all vehicle information in one place.
Because the sensors and capabilities are integrated directly into the vehicle, OEM solutions deliver a high degree of data accuracy and detection of vehicle health events during vehicle operation. This provides a desirable option for end users without the need to install additional hardware. It also provides access to information not always available in aftermarket options like true odometer readings.
The growth of the global embedded telematics market is driven by an increase in road accidents and vehicle mishaps. The continuous rise of vehicles on the road has created a need to maintain high safety standards, which further fuels the market growth. Moreover, a surge in demand for fleet management solutions in the logistics sector, regulatory mandates to improve vehicle and passenger safety, and the lingering semiconductor shortage have further propelled the growth of the market.
Overview of the Geotab OEM Data Platform
Geotab's OEM platform provides the capability to integrate telematics data from the manufacturer and make it available on MyGeotab.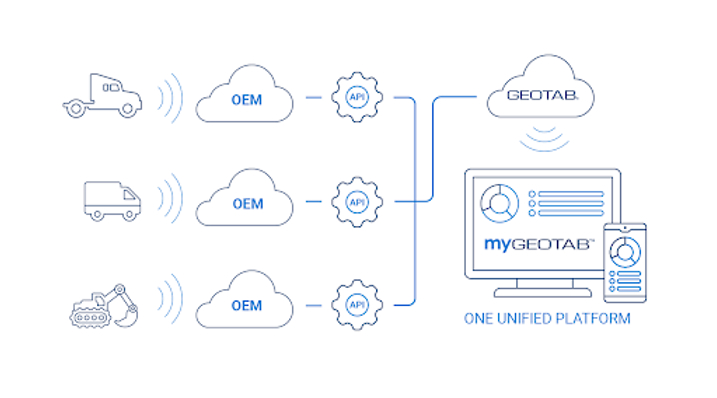 In a way, the Geotab OEM Data Platform leverages the building blocks available to all our integration partners. The functionality is available for partners to send telematics data from their devices via Geotab APIs defined in the SDK.
The OEM platform goes a step further by developing the integration capability internally. This not only standardizes the user experience but relieves the partner from spending effort to build and maintain the integration software. The platform is hosted by Geotab within a secured, highly available production environment which undergoes regular maintenance release cycles. This ensures that a high quality and reliable service is available to our users, so they can focus on what matters most to them — managing safe, productive and efficient fleet operations.
Value for Fleets
The solution provides distinct value to fleets which already have vehicles or construction equipment with embedded telematics devices. Some of the key benefits are highlighted below.
Benefits of using an OEM Data Platform:
Cost advantage — No device hardware or installation costs

Ease of use — Use the same MyGeotab portal and UI for tracking. Use the existing database to view devices from several pre-integrated OEMs alongside GO devices.

Faster time to market — No delays related to device shipment or installation.

Access to additional data — OEM and sensor data is sent directly by the embedded OEM device such as tire pressure.
How Can You Use the Solution?
Give us a call today and one of our team members will discuss whether integration of the Geotab OEM Data Platform makes sense for your business.