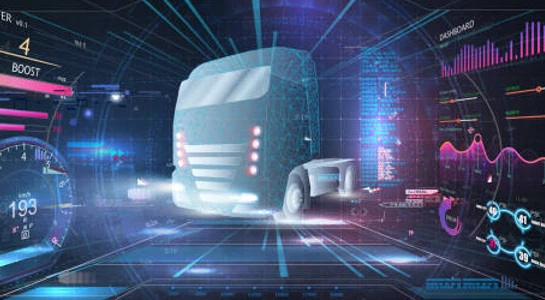 Which is better: diagnostic or non-diagnostic GPS tracking? You may have heard about the benefits of each but the right answer for you may boil down to the details. Here is the difference between diagnostic and non-diagnostic tracking for fleet vehicles you need to know.
Diagnostic vs. Non-Diagnostic GPS Tracking
Diagnostic Fleet Tracking with an OBD-connected telematics device will give you critical engine data from the vehicle, including fuel usage and fill-ups, engine diagnostics, and engine faults (DTCs), plus seat belt, real odometer, and accurate idling.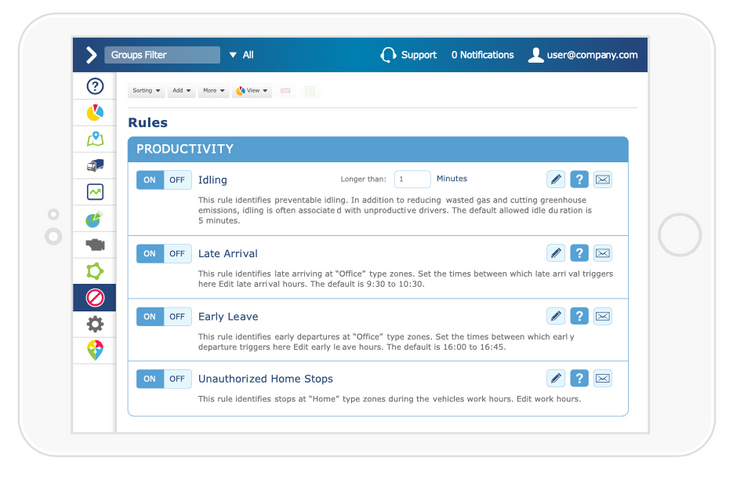 Examples of data collected* with diagnostic tracking:
Actual Odometer from engine

Actual Engine hours from engine

Check Engine light on

Engine faults (fault code data)

RPM

Seat belt use

Fuel level

Total fuel used and Total fuel used when idling

Coolant temperature

Ignition detect

True idling
*Recorded if supported by vehicle.
Having access to engine diagnostics benefits a company in several important ways. First, by tracking fuel efficiency and idling, you can reduce fuel costs. Next, by monitoring engine faults, you can detect and respond to problems early, before they lead to costly downtime or potential safety issues.
Non-diagnostic is when the GPS tracking device is not plugged into the on-board diagnostics (OBD) port of the vehicle. The device could be connected directly to the vehicle battery and track movement by means of a GPS receiver.
What you get from non-diagnostic:
Basic GPS location

Speed

Acceleration

Geofence monitoring
With non-diagnostic GPS tracking, you can track trip progress and other basic details.
What You're Missing with Non-Diagnostic
Non-diagnostics requires you to rely on drivers to phone in when the engine light comes on. But what if they get too busy and forget to report? Unreported issues with your engine means you could be putting unnecessary wear and tear on the vehicle, leading to higher repair costs later on — and could also cause a safety concern.
A telematics system with support for remote diagnostics, like Geotab, will send you an alert when an engine fault occurs, along with a detailed report, recommended actions, and nearest service location. When you're looking at diagnostic and non-diagnostic fleet tracking systems, it really comes down to data accuracy.
Idling and True Idling
Idling from a GPS perspective is adequate. It will tell you that the vehicle is sitting in place. However, in some cases, there could be outside forces affecting the battery. So, you won't get a real look into true idleness.
In the diagnostic scenario, you can use the spectrum of data to determine whether vehicles are actually wasting fuel and time or if they are being used at a job site but just not moving. By combining RPM with the other data, you can actually see that the vehicle is idling. In addition, you'd be able to separate true idling from operational idling (e.g. cranes, vocational vehicles, or truck connected to a pressure washer in use, etc.).
From a business perspective, measuring idling accurately means you can target those costly cases of true idling that are impacting profitability.
Conclusion: Seek Rich, Quality Data
Bottom line, accurate readings can't be taken from a vehicle's engine without an OBD connection. This means that you're missing out on valuable information such as engine faults, RPM, seat belt use, fuel level, coolant temperature, and more.
Having access to vehicle engine data can help reduce the likelihood of an accident or breakdown, saving money and possibly lives in the process. Although GPS data is useful and important, an OBD connection to a vehicle is imperative to get the full benefits of what the vehicle itself is able to give you.
The takeaway is that for fleet management, it's important to choose a platform that collects both diagnostic and non-diagnostic data. Without the engine diagnostics, you really don't have visibility of what's going on in the vehicle.