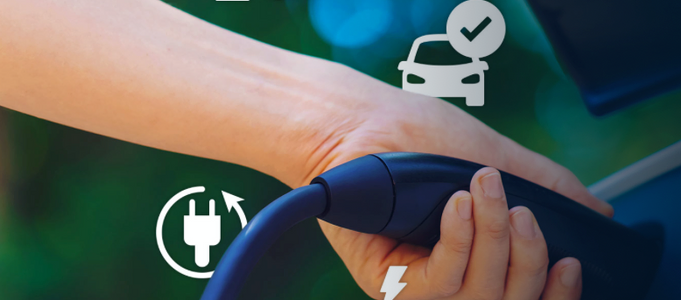 Electric vehicles (EVs) are becoming increasingly common personal vehicles with the potential of minimizing our CO2 emission impact on the environment. If EVs are ever going to fully realize this objective, however, they will need to also become common commercial vehicles.
The reality is that challenges, such as cost and operational capability, still remain for fleet managers to make EVs suitable replacements for their internal combustion engine (ICE) vehicles. But while EVs are still out of reach for some heavy-duty fleets, they have proven to be an effective, and even more economical option for some light duty fleets in terms of total cost of ownership (TCO).
So how can you accurately assess if your conventional fleet is ready to convert to electric?
For one, uniform fleets consisting of similar vehicle types with commonly shared duty cycles are ideal for analyzing the potential to electrify because their "one size fits all" vehicle sourcing makes it easy to try out a small sample of EVs and then assess the feasibility of a fleet wide deployment. Since many fleets are made up of a wide range of vehicle types with varying duty cycles, identifying the vehicles that could be substituted for EVs will be challenging for most.
Geotab's EV Suitability Assessment (EVSA) tool allows users to analyze the historical data of their fleet vehicles to isolate the vehicles that could potentially be swapped out for EVs. In addition to utilizing average daily driving distance as a key consideration when assessing the vehicles that could be swapped out for EVs, there are also more subtle factors that, in combination, can have a significant impact on a fleet's ability to electrify. These include:
Temperature Range: Unlike ICE vehicles, EVs don't produce incidental heat that can be used to warm the cab of the vehicle. Heating or cooling the cab in an EV requires more energy to be drawn from the battery, which can affect range capability. The Geotab EVSA tool will take the average temperatures in your fleet's operational territory into account.

Vehicle Model: Compact vehicles are easier to replace with EVs because their lower weight means they will get more mileage out of an electric drive train than their heavier counterparts. The EVSA will factor in the types of vehicles your fleet requires in the assessment.

Budget: Though many organizations may want to make a push for electrification as part of their wider ethos, at the end of the day, the financial numbers need to make sense when running a business. The EVSA will outline the cost for purchasing or leasing various EVs and plug in hybrids compared to the ICE equivalents as a part of the assessment and summarize instances where the TCO of the EV may be lower. The EVSA will also contrast the differences in annual CO2 tailpipe emissions between ICE vehicles and their EV counterparts should a company like to include these metrics in their budget.
Are you interested in fleet electrification?
Stay tuned for our next blog on the topic or get in touch with Advantage Asset Tracking today to learn how you can make the transition to an EV fleet!