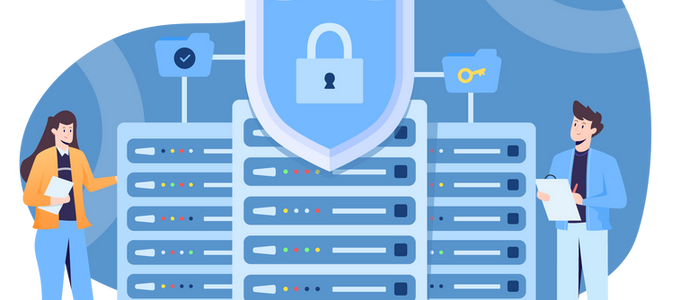 Information security management and cybersecurity are an important part of running a business because they ensure its systems, networks, and hardware are protected and secured. Although strategies to protect information may look different for every company, the main goal remains the same.
Here are three pillars and best practices to keep in mind to focus on when trying to stay protected:
Process
It is very important to review processes multiple times a year. Having best practices that your employees can follow will eliminate confusion for those that are not familiar with the concept of security. Create simple and easy to read guidelines that clearly state what the dos and don'ts of your company are. This will keep everyone on track, and reduce the chance of cyber attacks. If there are any changes to the process documents, notify the employees each time. To ensure the documents are being read, consider creating training sessions and/or quizzes.
Technology
Once you've identified what information needs to be protected and what the potential risks are, set your cybersecurity goals. Conduct thorough research to identify the actual software and hardware that meets these and create a pros and cons list for each technology to best weigh all options. As it can be costly, it is best to think it through before committing to a specific one. Once you have identified your goals and implemented the technology, you can feel safer and focus on other parts of the business.
People
People are extremely vital to your strategy. Staying safe is not only in the hands of the security team, but every employee in the company. With the help of technology, and processes put in place, it is now up to the people to use the knowledge they have learned to prevent security attacks from occurring.
The more up-to-date and knowledgeable employees are on cybersecurity, the less exposure there will be to cybersecurity threats. Regardless of what department each individual belongs to, ensure they are aware of how to stay protected from security breaches and understand the importance of the processes and technology that are put in place.
Geotab's strategy and certifications
Geotab prioritizes these three pillars and the maintenance of security, organizational and technical measures that are designed to keep customers' data safe and secure.
Geotab has successfully achieved the International Organization for Standardization (ISO) 27001 certification. This confirms the integrity of its Information Security Management System for its telematics offering, including the global offering of the GO device and MyGeotab platform, and four office locations in North America.
Geotab also recently announced its FIPS 140-2 validation and FedRAMP certification, which confirm Geotab's commitment to meet the highest standards of cybersecurity that is set by the U.S federal government.
To learn more about Geotab's security and privacy policies, visit: https://www.geotab.com/security/.