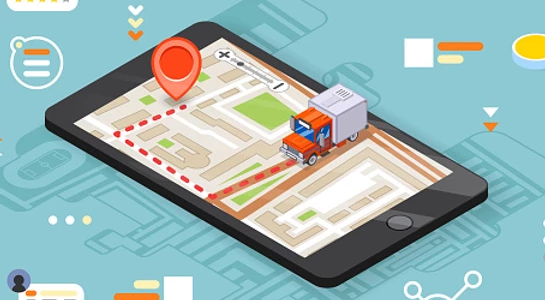 The reasons for any misconceptions around GPS tracking or telematics are mostly due to a misunderstanding of the product. Common vehicle tracking myths range from how the devices "monitor" vehicles and drivers, to what the capabilities are, to the types of businesses where it's needed.
Many of these myths have been debunked, with real applications of the technology solidifying evidence in the case for telematics. Here are some of the more common telematics and GPS tracking myths.
1. Telematics Means Big Brother Is Watching
Telematics tracks information about a vehicle and how you use it. It's important to not get vehicle telematics mixed up with some of the cell phone GPS tracking systems out there, where drivers must download an app onto their phone. Those types of systems mean the driver's cell phone is what is actually getting tracked, not the vehicle.
With vehicle telematics, there are tiers of the technology depending on the need of the business. It ranges from a simple GPS tracker that will just tell you where a vehicle is located, all the way to a robust telematics system that allows you to monitor vehicle health, manage productivity, improve fuel efficiency, stay compliant with government regulations, and keep drivers safe.
Theoretically, there's a lot of information that could be potentially tracked, but any information used is all in the best interest of not just the business but the driver too. For example, getting into an accident could mean getting fired from your job, but in fact many companies use telematics data to score and reward safe and fuel efficient driving performance — not just bad.
2. A Telematics Device Will Void the Warranty
There is a myth that a telematics device will damage some electronics in the car and possibly even void the manufacturer's warranty. In the U.S., the Moss Magnuson Warranty Act of 1975 specifically prohibits manufacturers from voiding the warranty due to aftermarket additions to the vehicle. So, as long as proof of defect can be attributed to the car manufacturer, then your warranty is valid and enforceable regardless of whether or not you attached an aftermarket part. Plus, the device is in no way changing the vehicle mechanically — think of it more as an engine data viewer and translator. It can see engine performance information and send that information back in a tangible way for use as business intelligence.
3. Drivers Will Lose Driving Time
It's common to believe that telematics will require more effort and input from your drivers because they'll have to play with the device or log information. That's not true.
When a driver turns on the ignition, a device automatically starts collecting and transmitting data as needed. The only situation where a telematics device will require driver input is when the device is being used as an electronic logging device (ELD). And in that case, the system is replacing a paper log system, so the opposite is true with ELDs.
Outside of ELDs, fleets will find time savings in other ways, and often through better and easier recordkeeping, reduced paperwork, and more efficient routing and dispatching to jobs.
We Are Here to Help
The fleet management industry has come a long way with telematics technology accelerating the speed of how it has advanced in the past 10 years. With all this rapid change, you may have lots of questions. Contact us if you'd like more information on these and other myths related to telematics.