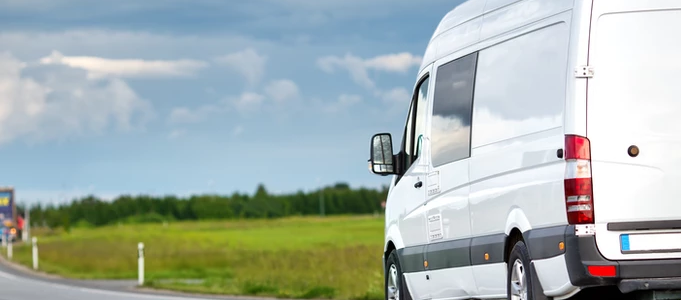 Like almost every industry, the fleet companies have been greatly impacted by the 2020 pandemic. Delivery fleets in particular have scrambled to keep up with increased demand from online shopping. Increased e-commerce activity combined with a renewed focus on health and the environment has accelerated electric fleet pilots across industries.
With the transportation sector contributing nearly a third of the GHG emissions in the U.S., fleets are under increased pressure to do their part to reduce emissions. Fortunately for fleet managers, the benefits of electric vehicles extend well beyond the environment.
Companies with large delivery fleets are moving forward with electric fleets creating what is estimated to be a large shift to take place in 2021 and beyond. In 2019, Amazon ordered 100,000 delivery vans from EV startup Rivian with the hopes others will follow suit. UPS and FedEx are turning their sights towards electric as well. FedEx stated it already has the ability to go electric with the vast majority of its worldwide fleet. And because EVs last longer and have lower fuel and maintenance costs, the total cost of ownership is a winner for fleets.
One obstacle to electrification fleet managers have cited is a lack of available vehicles for their individual use cases. As the larger fleets continue to scale their operations, availability is becoming less of an issue—especially in the light and medium-duty truck sectors. As the demand for electric options grows, manufacturers will continue to ramp up the development and production of their offerings. Expansions into semi-trucks and transit buses are already being seen with California and New York City on track to achieve goals of 100% zero-emission bus fleets by 2040.
When it comes to driving the adoption of electric vehicles, we know that consumer choice plays a major role. With pickup trucks making up a large portion of commercial and consumer demand, it seems like a no brainer to offer more electric pickup options. Pickup trucks so far this year have accounted for one out of every five new light-vehicle sales, according to data compiled by Trucks.com.
Electric-only manufacturers Rivian and Tesla are poised to release much anticipated options, as well as traditional automakers such as GM and Ford. Both are coming out with an electric version of popular models such as GM's Hummer and Ford's F-150 sometime within the next two years. And for light commercial vehicle users, they do not need to wait long as Ford's E-Transit cargo van is slated to come out next year, offering great news to last-mile delivery providers.