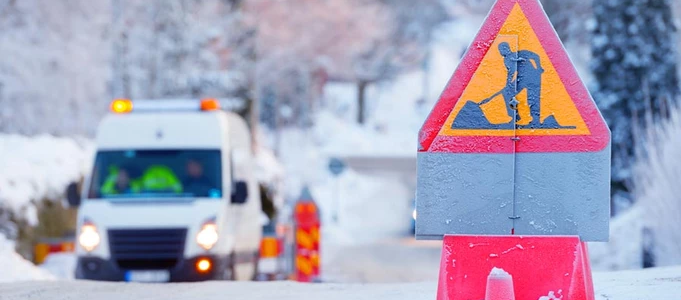 Optimizing your winter maintenance operations maximizes public transportation while minimizing collisions due to winter traveling conditions. With real-time reporting on salt usage and winter maintenance activity, for example, roads can be plowed and de-iced as soon as possible. And while winter may seem months away, not acting now may prevent you from being fully prepared once here.
Prevent Any Fleet Discontinuity This Coming Winter
There's currently an unprecedented global shortage of semiconductor chips that's affecting nearly every industry, from automotive to consumer tech, and many more in between. While this shortage has affected consumers, it's also impacting various government fleets as they are unable to access new vehicles until supply bounces back.
Many fleet managers will need to extend the service life of their existing vehicles until the shortage has been resolved, and they should complete any necessary maintenance now to ensure the vehicles will be able to continue running safely, enabling first responders to have a presence without any interruption.
Today is the day to use your telematics data to accurately measure fleet performance to ensure usage continuity.
Winter operations fleets are taking full advantage of what Geotab has to offer:
Automated reporting for regulatory compliance and billing

Active tracking for winter maintenance vehicles

Accident detection with real-time notifications

Accurate measurement of winter equipment usage

Route optimization for reduced mileageIdling and fuel consumption trend reports

Preventive maintenanceReal-time reporting on salt usage
Complex fleets, like winter operations, often require sophisticated integrations to properly manage their programs. With so many different metrics to track, doing so without the aid of technology can be tough. However, by using a telematics solution, like Geotab's Public Works solution, you can boost your winter operations and gain greater insight into your fleet's performance.
Telematics is essential for managing winter maintenance programs because it:
Drives down costsImproves operational efficiency

Promotes operator safety

Provides insight into vehicle location

Monitors operational status and levels of service
To learn more about how telematics can help you effectively manage your winter operations and keep roads safe and clear, give us a call or email us at info@advtracking.net.