Platform
ADVANTAGE ONE – Vision is a comprehensive Fleet Dash Camera solution that is built at the core to provide industry-leading dash camera features and functionality, in a platform that is easy and effective to use for stakeholders across your organization. As a standalone product, or as a fully-integrated MyGeotab add-on, ADVANTAGE ONE – Vision provides a suite of solutions to allow fleets to transform their driver safety platform while keeping the roads safer.
ADVANTAGE ONE has worked with dozens of camera providers. This product was developed based on industry standards and built to fill the gaps in the market with existing Camera OEMs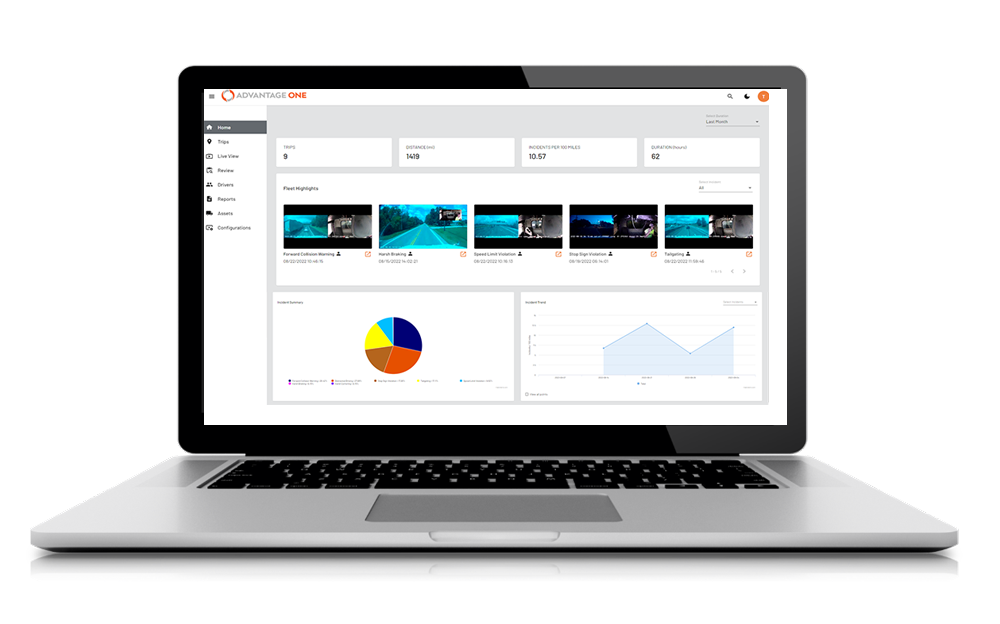 The support behind ADVANTAGE ONE VISION is what makes this platform genuinely effective. The technology offered is only as good as the support behind it. ADVANTAGE ONE delivers a camera solution that integrates seamlessly into your ecosystem with the deployment and ongoing support needed to ensure the camera delivers on its full potential.
Dashboard
The ADVANTAGE ONE VISION Dashboard provides Administrators an instant snapshot into the overall safety of their fleet, fleet highlights of events, trending analysis to ensure their safety performance is improving and to help quickly identify not only drivers that may require additional coaching but more importantly to recognize drivers who are exceedingly demonstrating safe driving performance.
The ADVANTAGE ONE VISION Dashboard is designed to minimize the time needed for managers to ensure they're getting the most out of their investment in a fleet dash camera solution. Drill into specific types of events, historic data, tending analysis, and easy-to-action opportunities to leverage the solution. The ADVANTAGE ONE VISION dashboard makes it easy to do more.
ADVANTAGE ONE VISION Trips provides a turn-by-turn review of each trip a vehicle has made. Review trip breadcrumb trails to visualize the movement of a vehicle and review video events with a partial awareness of when and where events occurred as part of a trip. Want to see a video of a specific part of a trip, even when an event wasn't recorded? The Trip DVIR feature allows for ad-hoc video download requests for up to 30 minutes at a time. Intuitive features enable managers to access vehicles at any point and time of a trip and also to review a time-lapse video of entire trips, regardless of length.
Review
ADVANTAGE ONE VISION provides a quick and easy-to-use review portal to review actionable video content. Ad-hoc and time-lapse videos are all stored in review to access and share important videos not associated with an event. Using the coaching portal within review allows managers to send videos to drivers via our innovative mobile companion app. Enabling conversation and dialogue directly with drivers who can view coaching videos and provide feedback. Drivers may also challenge video events through the companion mobile app which can be reviewed and approved through the review portal.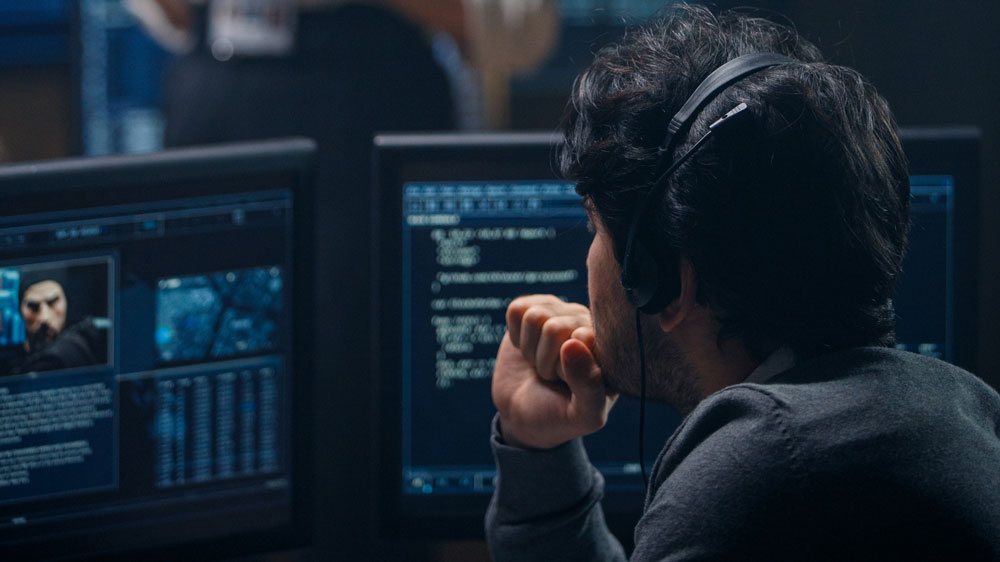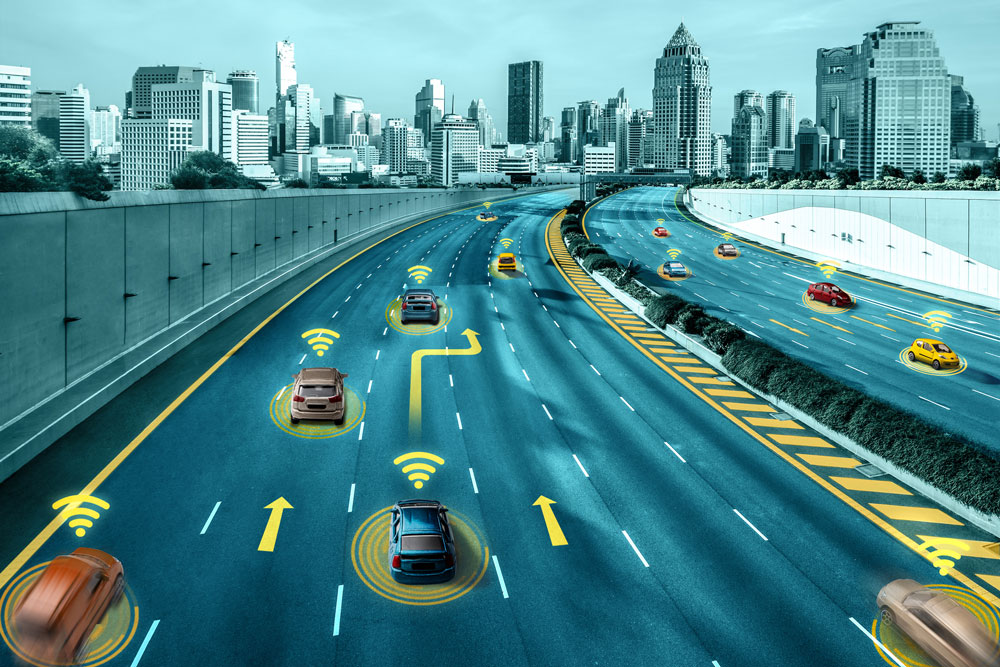 Drivers
At the heart of a video telematics solution, is the ability to identify and manage both risk and good performance. The Driver Management component of ADVANTAGE ONE VISION allows managers to efficiently manage driver events, drivers that exemplify high risk and identify drivers that deserve recognition for great safety behavior. Managing drivers is easily accomplished either through Driver-ID integrated with Geotab or utilizing ADVANTAGE ONE VISION driver facial recognition. The ability to easily manage drivers individually is enabled greatly through the ADVANTAGE ONE VISION driver management system.
Reports
For more in-depth analysis of safety-related trends and events, ADVANTAGE ONE VISION'S reporting tools allow Administrators to go more in-depth in historical trends and data insights. With a click of a button, users can review detailed insights for large amounts of data, over greater periods of time through the reporting tools provided by ADVANTAGE ONE VISION.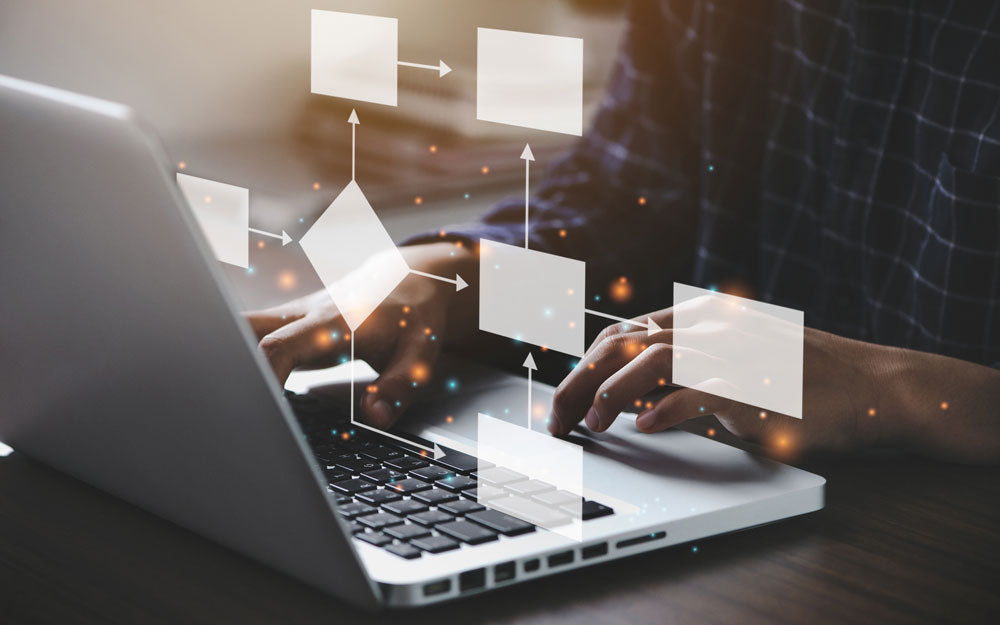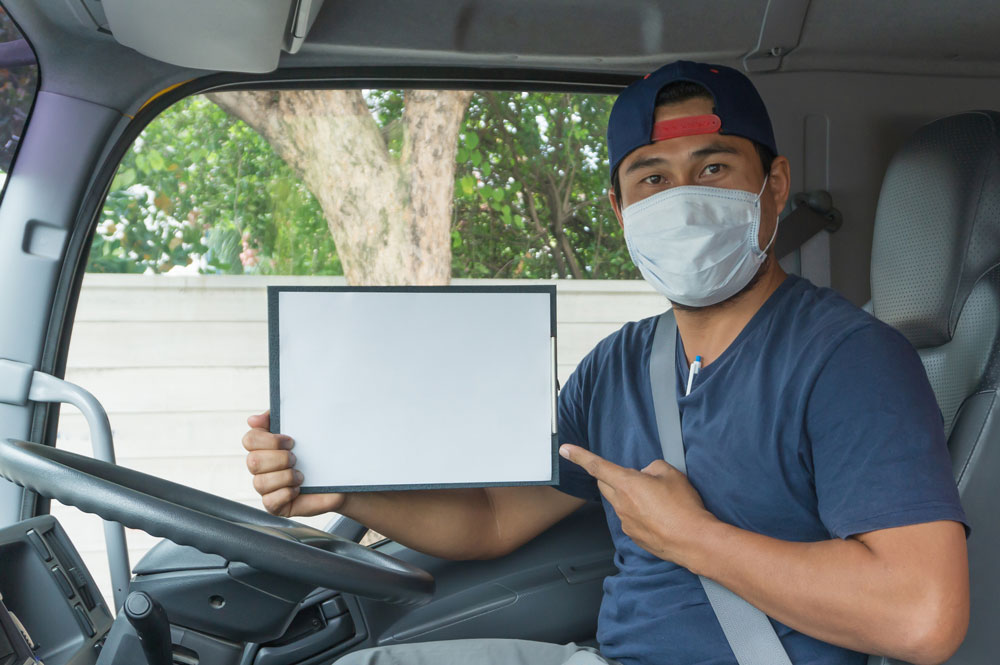 Assets
Ensuring that all of your deployed dash cameras are working properly and are ready to record video when you need it most, should be a full-time job. ADVANTAGE ONE VISION Asset Portal puts vital information at your fingertips to manage and monitor your deployed assets in real-time.
Configuration
Managing your system settings to tailor the types of videos automatically recorded and the sensitivity of the settings is made easy through our robust configuration settings.
Android/iOS Mobile Apps for Drivers: Companion App: RideView Companion is a versatile and powerful tool for a driver or installer to interact with dash cams powered by the Ridgeview video telematics platform. It automatically senses and connects to dash cams in its vicinity to help with:
Installing dash cams by live streaming videos from road and driver-facing cameras

Viewing incidents and scorecards, improvement in their performance over time, and other analytics

Completing coaching sessions by reviewing videos shortlisted by fleet managers for review

Disputing incidents where you were not at fault

Accessing critical device diagnostics when troubleshooting dash cam issues in the field

Everything in a clean and fluid user interface that helps you get the job done quickly and effectively. Drive safely, and always with a RideView Companion at hand!